Youth Opportunity Connect
Introducing:
The Go Getta Academy aims to transform teens to SPEAK with power, LEAD with confidence and ACTIVATE awareness to create change. All students are empowered to use their voices to share stories, encourage change and empower others. 
We prepare our students to always Speak Confidently allowing their voices to be Power. 
Our goal is to not only to create a podcast but to also empower change through conversation. 
Features: 
Learn how to Create, Host and produce podcasts
Gain insight from experts and guest speakers 
Develop Public speaking, interviewing  and research skills, all while learning what makes a podcast fun and entertaining. 
Our project is designed to meet four objectives:
What is TVC & The Go Getta Academy?
This program guides students on creating engaging podcasts, developing thoughtful interview questions, and becoming strong public speakers. In addition, youth become equipped with lifelong skills they can use in the real world. The Go Getta Academy is a holistic learning experience, combining technical skills, research, and effective communication strategies in a comfortable judge-free environment. By the end of the program, students should feel confident conducting interviews, empowered when delivering compelling speeches and stories, and well-equipped to pursue their podcasting endeavors. The Go Getta Academy aims to transform individuals to SPEAK with power, LEAD with confidence and ACTIVATE awareness to create change.
Who can Enroll in this program?
This is a FREE program, open to any youth attending a Buffalo Public School or Charter School, who resides in the City of Buffalo. Youth must be in entering grades 7th-11th grade.
When does the program take place?
The program begins on Thursday October 26th and conclude on December 14th 2023.
Where does the Program take place?
The program will be once a week on Thursday's from 5:00 – 6:30 P.M at the Innovation Center (640 Ellicott Street, Buffalo, NY 14203)
Why choose you enroll your child(ren) on the YOC program?
Buffalo PAL will provide Work Readiness Supports, the YOC program will build a youth's capacity to move towards gainful employment. This will include resume writing, additional job seeking opportunities, mock interviewing, and understanding employer and workplace expectations.
Buffalo PAL will work with youth on developing positive work habits, behaviors, attitudes and gaining the necessary soft skills to be successful in the job market. Buffalo PAL will also work in partnership with local banks and credit unions to support saving and promote good spending habits.
Youth will have the opportunity to have career exploration through workshops and educational field trips/tours to various businesses around the WNY area. It is very important to expose our youth to careers that may interest them and influence their educational path.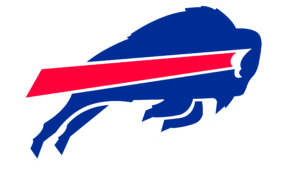 Buffalo Bills Social Justice Fund