SCHOOL YEAR SESSION: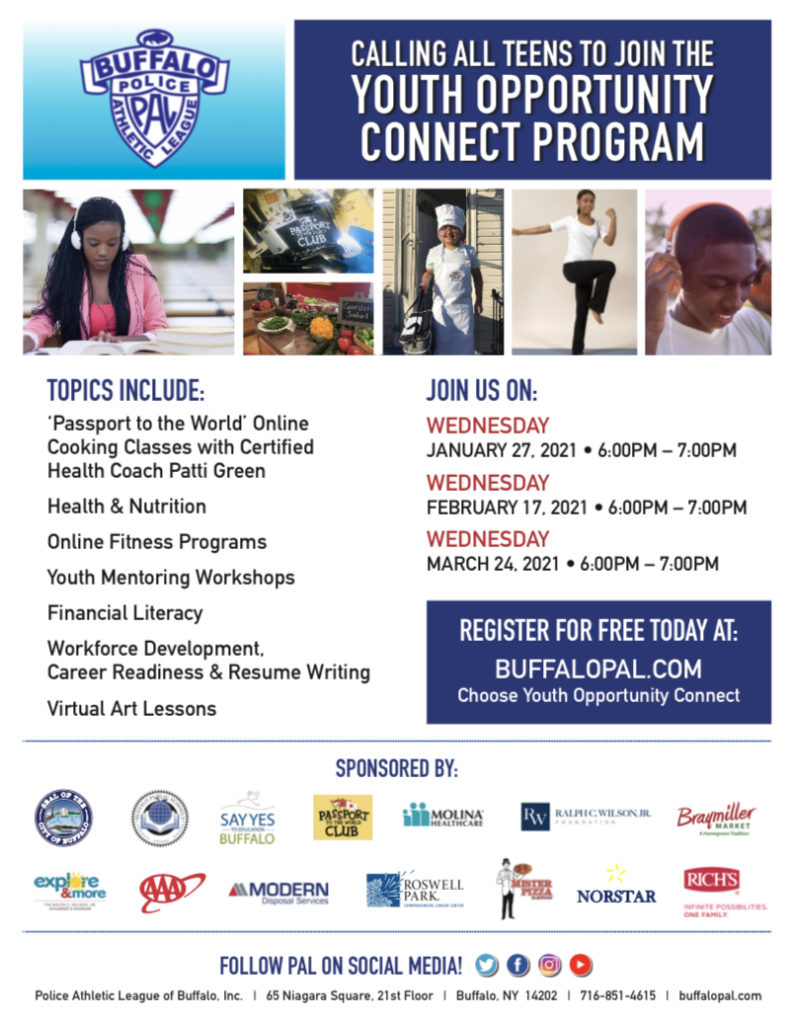 Calling Teens ages 13-19! Are you looking to make new friends in a safe virtual space? Are you looking to share your thoughts on what is happening in the world? We want you to know that we hear YOU and we are here to give you that space to be you and have fun! Join the Youth Opportunity Connect Program TODAY and Bring a friend. Registration:
~ special surprise celebrity guests
~DJ guests
~Prizes, Merch, and more!
~ valuable information of on issues that are important to you.. like Jobs, career exploration, mentoring, social & emotional support & more!!!
#buffalopal #supportyouth #buffalo716 #mentoring #youthjobs
Program Dates:
Wednesday, January 27, 2021

Wednesday, February, 2021
Wednesday, March 24, 2021
Program Time: 6:00 PM to 7:00 PM
REGISTER NOW: https://www.surveymonkey.com/r/YouthOpportunityConnectWinterEdition
6 WEEK SUMMER SEASON: