REGISTRATION OPEN MAY 1st

*Limited Slots Available per session*
Beginner & Intermediate Love to Serve Tennis Program 2021
Sponsored by: United States Tennis Association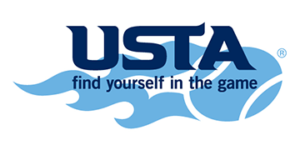 Buffalo PAL invites you to come learn the basics of tennis, perfect for the first time or novice player. Fundamental skill stations in small group settings will provide readiness for game play. Buffalo PAL will now offer Beginner and Intermediate lessons for the 2021 season
Eligibility: Boys and Girls
Ages: 7 to 17 years old (no exceptions)
Location: Delaware Park McMillian Courts (requires $25 per week Registration fee)*
Dates: The Week of July 12th -August 20th (6-week Clinics)
Pre-registration & Payment is required for EACH SESSION & EACH WEEK Reserved per CHILD:
Session #1: 8:30am-10:00am

Session #2 10:15am-11:45am

---
PlayStreets Locations (Please Check Program Calendar) This program is FREE Please check the Playstreets program calendar at buffalpal.com
*All programs will be delivered under the New York State department of Health COVID-19 safety guidelines approved by the Erie County Department of Health*
---
SLOTS ARE FILLED ONCE PAYMENT IS MADE. Pre-registration WILL not hold your child's space. YOU Must Complete the Payment form below to hold your Child's SLOT.
Sponsored by: