The Police Athletic League of Buffalo, Inc. (PAL) is a not-for-profit organization that provides youth of the City of Buffalo with recreational, educational, cultural, environmental and preventive program activities in structured, supervised and organized settings, using professional recreation and law enforcement personnel, in an effort to provide leadership, direction and an opportunity for those youth to become responsible, successful adults.
Our Mission
The PAL is a not-for-profit 501(c)(3) organization operating under the direction of a Board of Directors.
Our Mission is as follows:
"The Mission of PAL is to improve the immediate and future quality of life for the youth though enrichment and recreational, programming in collaboration with law enforcement."
Our History
The Police Athletic League enjoys a rich history of providing athletic and educational programming to the youths of the City of Buffalo and Western New York. In the 1950's and 1960's, the PAL operated several Community Centers throughout the City with game room activities and sports programming for neighborhood kids including a boxing program at the Austin Street site. In addition, in conjunction with the Buffalo Evening News conducted the BEN-PAL baseball league in Riverside, Delaware and Cazenovia Parks.
After a period of declining enrollment and building closings, a commitment was made by former Buffalo Mayor Anthony Masiello as he entered office in 1994 to rebuild the PAL to once again provide quality athletic and educational programming to the boys and girls of the City of Buffalo. He accomplished this by providing seed money to PAL generated from proceeds from his Inaugural Ball and through the collaboration of the Buffalo Police Parks and Recreation and PAL employees. A memorandum of Understanding signed in 1997 formalized the cooperative relationship between the City and PAL and allowed PAL Staffers to work alongside Recreation personnel to provide a seamless provision of a wide range of services.
Mayor Byron Brown has continued that commitment by enhancing the relationship between PAL and the Department of Community Services and Recreational Programming. PAL provides athletic and educational programs, arts and crafts, field trips, holiday parties and a host of other activities at the seven Community Centers.
Board of Directors
OFFICERS
Hon. Byron W. Brown
CHAIR
Chief Dennis J. Richards
PRESIDENT
James P. Milbrand Esq.
VICE PRESIDENT
James Nowicki
SECRETARY
Michael Seaman
TREASURER
TRUSTEES
Joseph Giambra
Anthony M. Masiello
John P. Pieri, Esq.
Hon. Robert T. Russell
DIRECTORS
Kevin J. Eberle, Ed.D
Michael J. Flaherty
Patti George
John A. Gillespie, MD
Michael Haven
Hon. Craig D. Hannah
Will Keresztes, Ed.D
David Lee
Capt. Patrick Mann
Charles C. Martorana, Esq.
Joe Mesi
Barbara Nuchereno, Esq.
Debra Perry-Kelly
Joseph Tomizzi
HONORARY
Richard A. Berkson, MD
Russell Salvatore
EXECUTIVE DIRECTOR
Nekia C. Kemp
Our Staff
Police Athletic League
policeathleticleague@buffalony.gov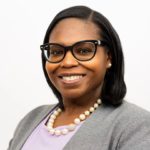 Nekia Kemp, MS
Executive Director
nkemp@buffalony.gov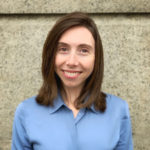 Judith Sperry
Development Director
jsperry@buffalony.gov
Al Renzoni
Finance Director
ajrenzoni@buffalony.gov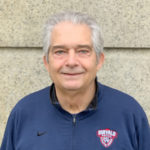 Orv Cott
Athletics Director
ocott@buffalony.gov
Artis Green III
Community Sports Coordinator
agreen@buffalony.gov
Joseph L. Bartosik
Finance Director
jbartosik@buffalony.gov
Ronnie Morrison
Program Director
rmorrison@buffalony.gov
Peter Savage
Data Management & Outcomes Director
psavage@buffalony.gov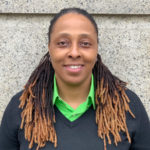 Ericka Browning
Administrative Assistant
ebrowning@buffalony.gov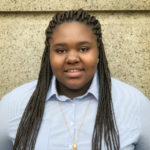 Chardenay Hunter
Administrative Assistant/ Summer Program Coordinator
chunter@buffalony.gov