FIVE (5) FREE Consecutive Sessions Registrations Open NOW for the Summer 2022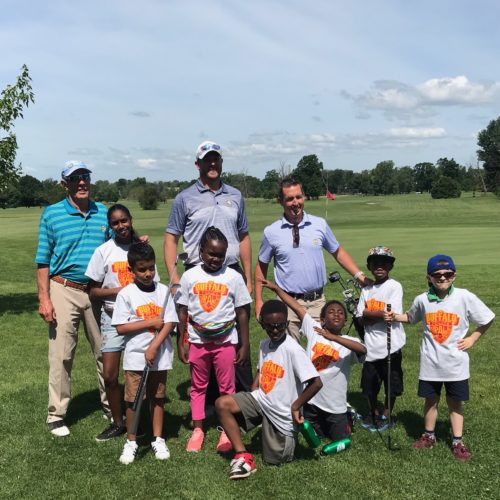 The Police Athletic League in conjunction with the City of Buffalo, Buffalo Olmsted Parks Conservancy, First Tee, Oncore Golf and the WNY PGA Golf Pros will sponsor four (4) FREE Consecutive golf clinics in Delaware Park. Participants will be taught fundamentals in small group settings.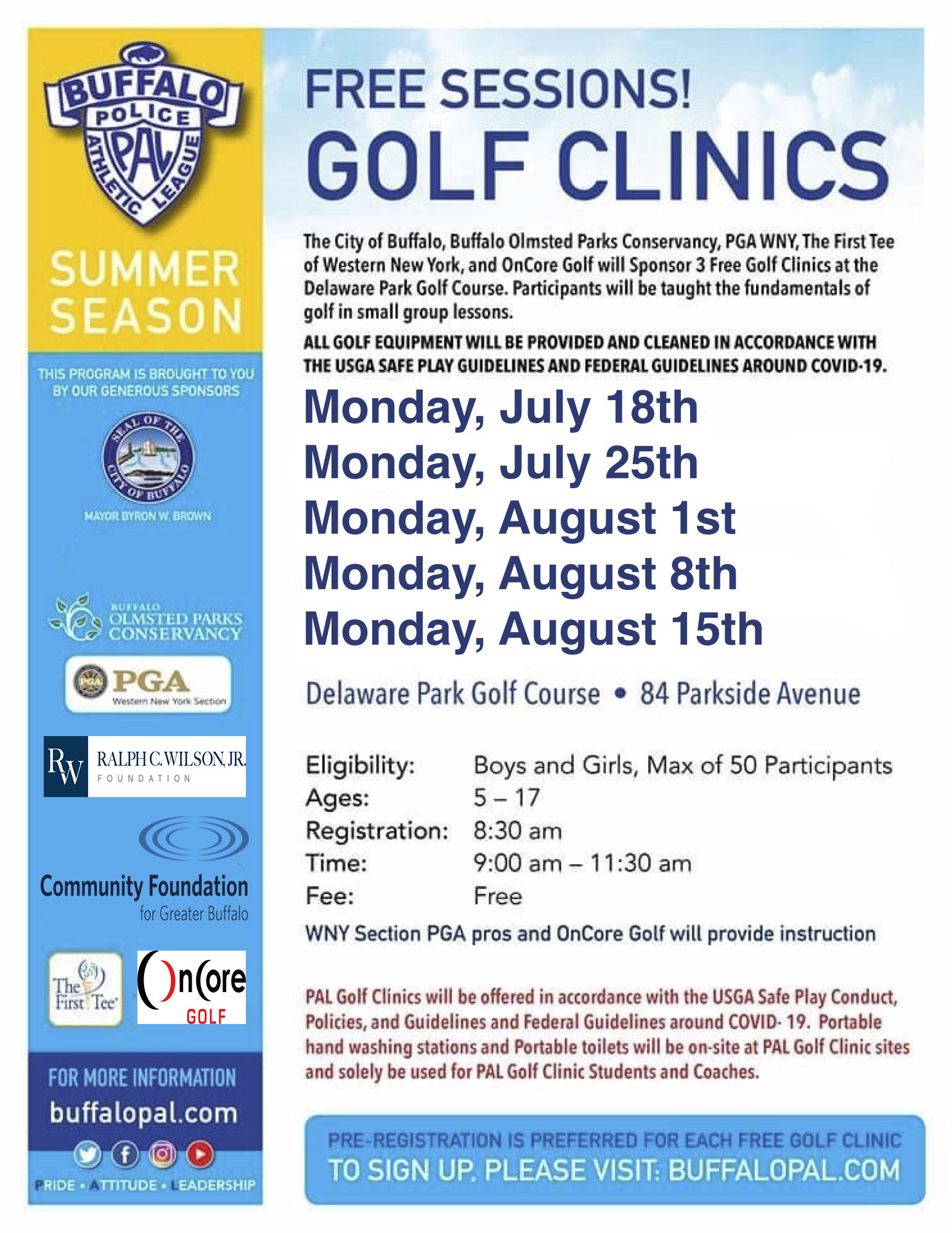 Eligibility:Boys & Girls
Ages: 5 – 17
Fee: FREE
Registration: 8:30 am
Clinic Time: 9:00 am – 11:30 am
Maximum participants: 100
(Come to Session #1, Session #2, Session #3, Session #4, Session #5 or all five!)
*You Must Register for each session separately*
ALL PARTICIPANTS MUST PRE-REGISTER HERE:
WNY Section PGA pros and OnCore Golf Volunteers will provide instruction at Delaware Park Clinic.
*All programs will be delivered under the New York State department of Health COVID-19 safety guidelines approved by the Erie County Department of Health*