Buffalo PAL NFL Flag football is one of the fastest growing youth sports, currently on its way to becoming a college sanctioned sport. While extensive research is being conducted to better understand football safety, it's still a game that comes with many physical and emotional benefits. Such as many health benefits, promoting teamwork, self-discipline, leadership, and socialization.
This 8–10-week program takes place each Spring at the Johnnie B. Wiley Stadium and/or at McCarthy Park in the City of Buffalo. The participant enrollment is 200 youth ages 8-14.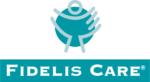 Fidelis Care is a mission-driven, statewide health plan dedicated to bringing high-quality, affordable health coverage to members of the community at all stages of life. Fidelis Care is also committed to supporting the health and wellness of their members, one person at a time. Through grassroots outreach and partnering with local organizations including food banks, schools, nonprofit organizations, youth sports programs, and more, Fidelis Care proudly supports its more than 2.5 million members.
To learn more about Fidelis Care and how we're supporting our community, follow us onFacebook, Twitter ,and Instagram, and visit our YouTube channel.