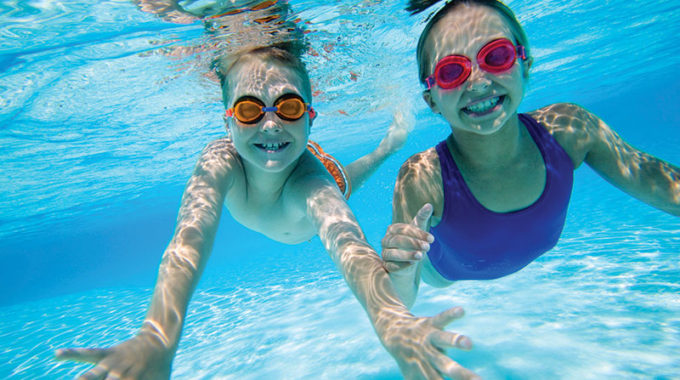 Learning to swim is a vital skill and the City of Buffalo, under the leadership of Mayor Byron W. Brown, continues to make every effort to ensure that every child is safe in the water. Below is a list of learn-to-swim programs and swim strengthening programs offered in the City of Buffalo.
Formal "Learn to Swim" Course
Offered at Lovejoy and Cazenovia Pools
The 8-week course is held on Saturdays from 9:30 – 11am, beginning November .
Fee of $15 for residents, $30 for non-residents, ages 5 years and up.
Swim Stroke Strengthening Course
Offered at Cazenovia Pool for ages 15 to 18 years old.
For youth that already know how to swim but need to develop stronger swimming skills in order to complete the Lifeguard training course.
Fee of $15 for residents, $30 for non-residents
Please call the Pools & Rinks Office for dates and times.
Minority Lifeguard Recruitment Program: Direct outreach this winter by current City of Buffalo Lifeguards to recruit local minority High School students to participate in Lifeguard training programs. Current staff will visit every city public high school in an effort to inform and recruit minority youth to enroll in the Swim Stroke Strengthening Course and Lifeguard Certification Course. Information will also be provided to local centers and other community organizations throughout the year. These actions ensure a diverse and local workforce to staff Buffalo pools.
Lifeguard Training and Certification
Lifeguard Training and Certification is something the city takes seriously.
If you are a city youth: get trained and become a Lifeguard by taking part in the upcoming certification courses.
Begins January 18, 2018
Click Here for Lifeguard Training Application »
Free Summer Swim Lessons
Offered at each of the City of Buffalo outdoor pool locations between 11am and noon through the summer season, July 1st through Labor Day, ages 5 and up.
Please call the Pools & Rinks Office at (716) 851 – 5998 for more information