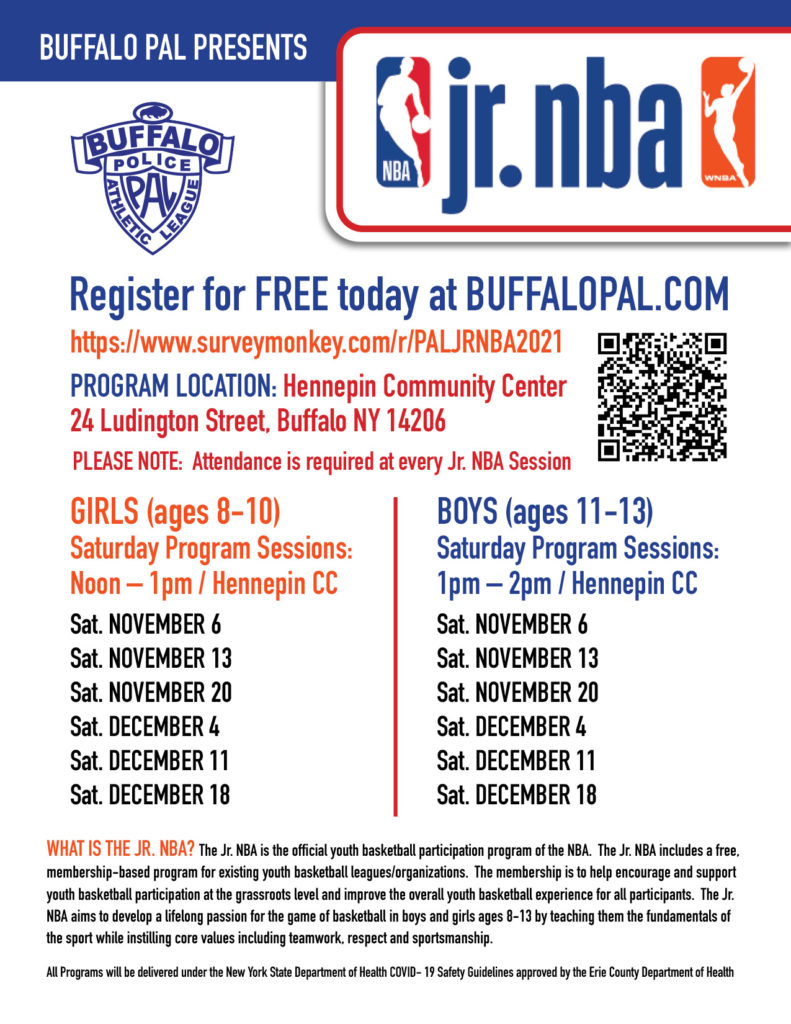 Please sign up for text reminders here: remind.com/join/jrnbapal or text @jrnbapal to the number 81010
All co-ed youth must be registered at

_______________________________________________________________________

Soccer is a Entry-Level Activity
Soccer is about the easiest team activity you can do. Compared to other sports like baseball or football, the ultimate focus of soccer (kicking a ball towards opposite ends of a field) is something that kids as young as pre-Kindergarten can grasp without much instruction. As they grow and soccer continues to interest them, they'll learn more about tactics and strategy.
The first session will be on November 6th, 2021. Registration/check-in will begin 30 minutes before the start of the session!
Please sign up for text reminders here: remind.com/join/soccerbpal or text @soccerbpal to the number 81010
WHO:
Group 1 Ages: 8-10 years
Group 2 Ages 11-13 years
Location: Asarese-Matters Community Center (Located at 50 Rees St., Buffalo, NY 14213)
Registration:
All co-ed youth must be registered at

Program Start Time:
First Session 9:00-10:00am (Ages 8-10)
Second Session 10:00-11:00am (Ages 11-13)
Program Dates:
11/16, 11/13, 11/20, 12/4, 12/11, 12/18
Program FEE:
FREE!!
Attendance is required each session!