BUFFALO PAL Boys on the Right Track 2021
FALL 2021 Dates Coming Soon!
SEPTEMBER-DECEMBER (TENTATIVE: Dates Locations Times)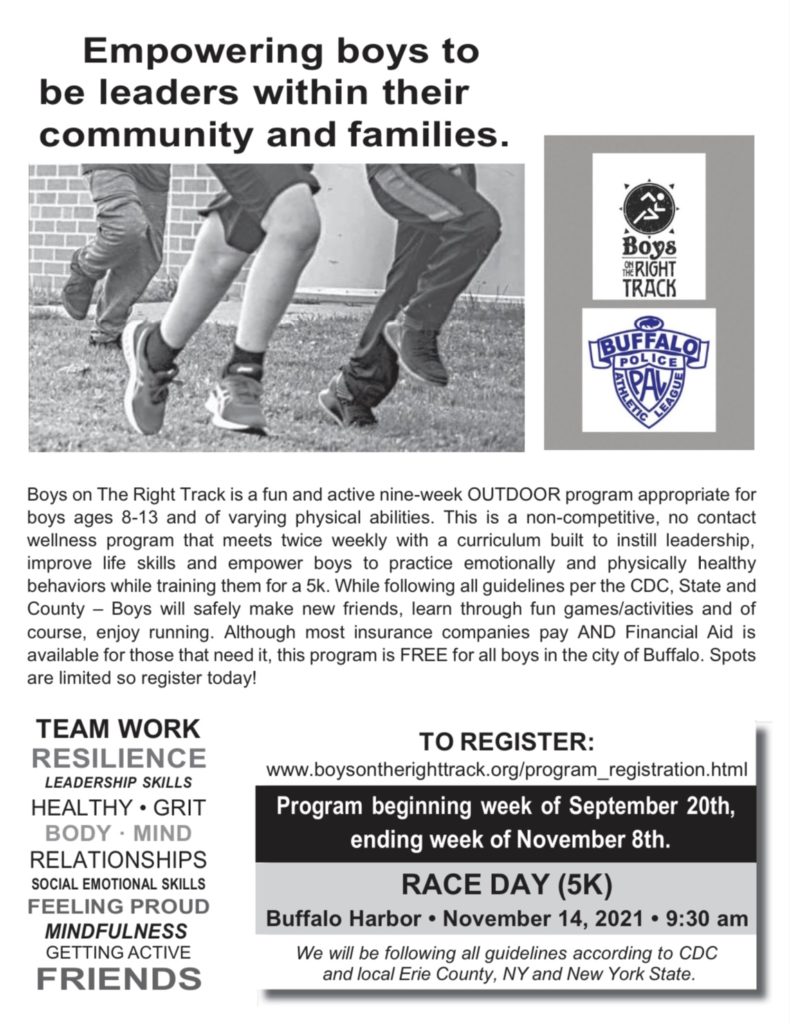 Boys on the Right Track is a super fun, non-competitive running program where boys ages 8-13 get to meet new friends, learn healthy life lessons through fun activities and games as well as work up to running a 5k race with proper training and a ton of support.
*All programs will be delivered under the New York State department of Health COVID-19 safety guidelines approved by the Erie County Department of Health*
PROGRAM BEGINS SOON!