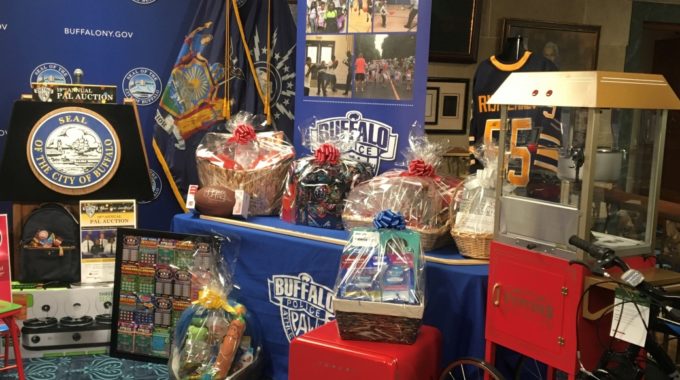 Article:
The Police Athletic League of Buffalo's 19th Annual PAL Auction runs from 5:30 to 9 p.m. Tuesday at the Buffalo Niagara Convention Center.
There will be raffle prizes as well as silent and live auction items, including vacations to warm weather destinations, a weekend in Ellicottville, airline tickets, dining at upscale local restaurants, spa treatments, tickets to Buffalo Bills and Sabres games and to performances at Shea's Performing Arts Center, an electronics raffle and a deluxe basket raffle.
Also, six members of the Buffalo Police Department will be honored during the auction: Deputy Police Commissioner Barbara Lark, Lt. Marcus Rogowski, Lt. William Macy, Lt. Tommy Champion, Lt. Joseph Szafranski and Officer Jeanan Sharpe.
"I invite everyone to come out to support PAL, an impactful organization that served thousands of children with after-school, weekend, summer and athletic programs that operate year-round," said Mayor Byron W. Brown.
Tickets cost $50 and can be purchased at buffalopal.com.