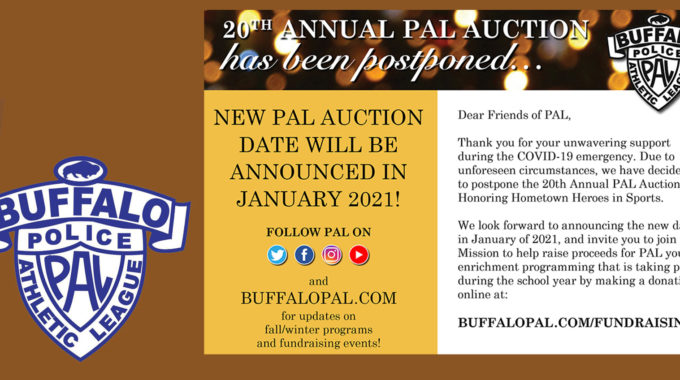 The Annual Auction is postponed until Spring 2021.
NEW PAL AUCTION DATE WILL BE ANNOUNCED IN JANUARY 2021!
Dear Friends of PAL,
Thank you for your unwavering support during the COVID-19 emergency. Due to unforeseen circumstances, we have decided to postpone the 20th Annual PAL Auction Honoring Hometown Heroes in Sports.
We look forward to announcing the new date in January of 2021, and invite you to join our Mission to help raise proceeds for PAL youth enrichment programming that is taking place during the school year by making a donation online at:
BUFFALOPAL.COM/FUNDRAISING