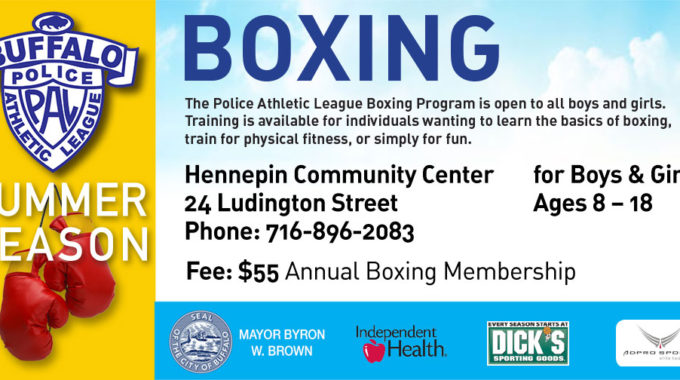 The Police Athletic League Boxing Program is open to all boys and girls. Training is available for individuals wanting to learn the basics of boxing, train for physical fitness, or simply for fun.
TUESDAY – FRIDAY • 4:00pm – 8:00pm
SATURDAY • 10:00am – 2:00pm
Location:
Hennepin Community Center
24 Ludington Street, Buffalo, NY 14206
Phone: 716-896-2083
Eligibility: Boys & Girls Ages: 8 – 18
Fee: $55 Annual Boxing membership fee
PRE-REGISTRATION IS REQUIRED
On submitting this form you will be redirected to PayPal.com to pay the registration fee. Payment is required to complete Summer Boxing Registration.