The Police Athletic League of Buffalo is celebrating more than 60 years of service to the youth of this city. As we look forward to another season and the start of all our summer youth programs we are asking for your help.
Serving over 20,000 children annually, we are proud to be one of the largest providers of youth recreation services in the area. Services we provide include:
Day Camp at 7 Community Centers
Tennis & Golf Clinics
Baseball & Basketball Leagues
Educational & Prevention Programs
Bike Helmet Give-Aways & Safety Seminars
Please help us to increase programs and opportunities for the youth we serve. Upon receipt of your donation, we will promptly send you a PAL Badge Windshield Decal; display it proudly to show your support. For a gift of $35 or more, we will also send you a PAL T-Shirt!
Your support will help us continue our efforts in improving the lives of area youth. Please help by sending a contribution today. All donations are tax deductible and 100% of your donation serves youth from Western New York.
Thank you for your consideration.
Sincerely,
Chief Dennis Richards
PAL Board President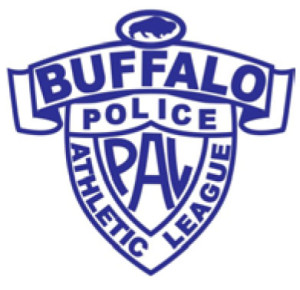 To download the form below, please click on the "annual fund card.pdf" file below. Print the card, fill it out and return with your check to:
PAL, 65 Niagara Square, 21st Floor Buffalo, NY 14202
You may also donate by clicking here and completing the form on the page or using the PayPal button to the left